Yesterday, I arrived in Mt. Vernon, Texas. Today, I had the opportunity to drive out to Pure Hope Ranch with my mom. We spent the whole morning out there, gathering materials, planning the locations for the panels, and witnessing the pouring of concrete for the pad where the Welcome Center Pergola will be built.
Our most important job this morning was to check and clean the Eastern Bluebird nest boxes. In one box, there was an old bluebird nest, which I removed to ensure that more bluebirds will be able to use the box. In another nest box however, we discovered a new nest with baby bluebirds inside!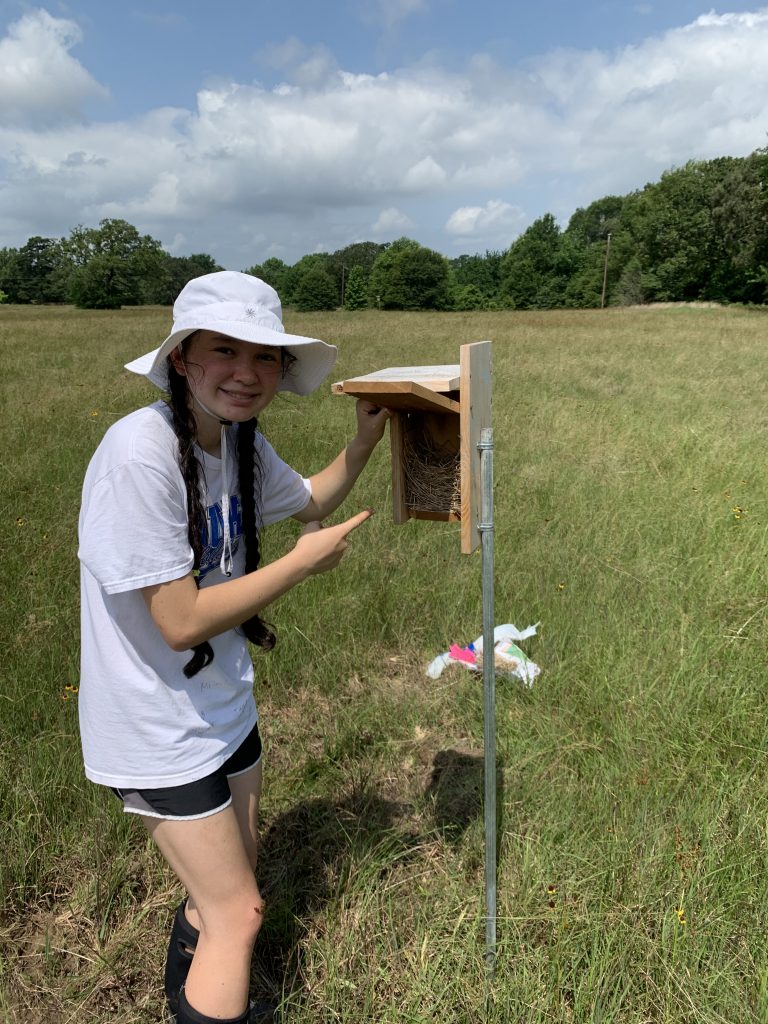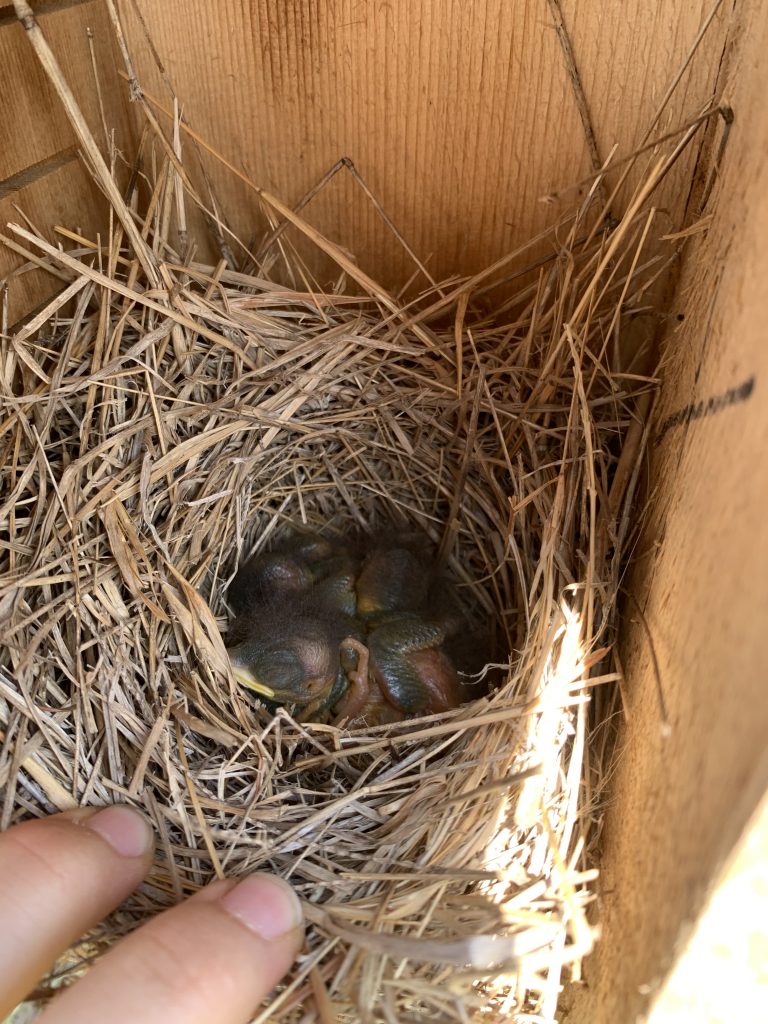 There is still lots of work to be done, but after walking around the ranch figuring out where each panel should go, I now have a plan!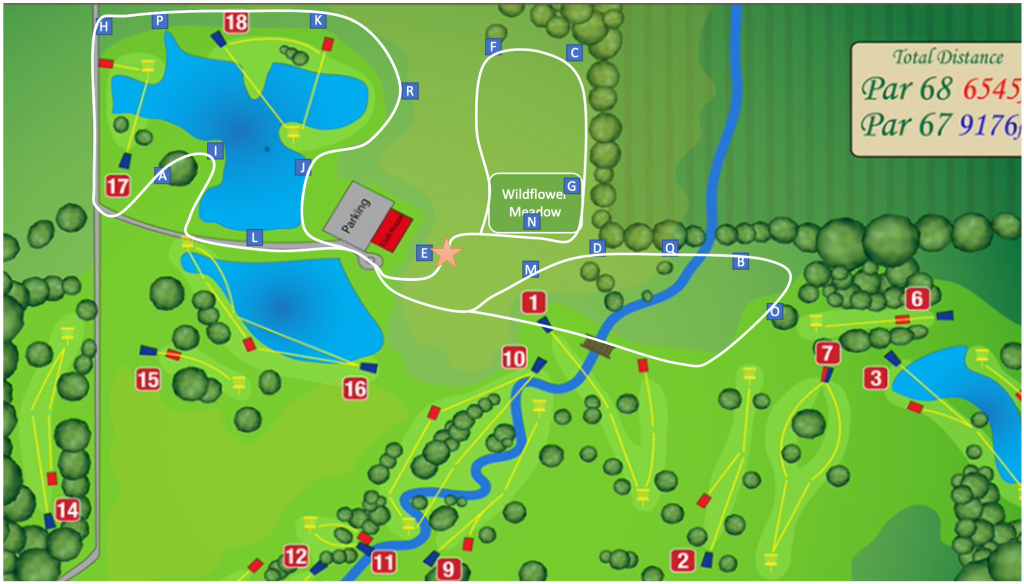 LEGEND:
A – Greater Roadrunner
B – Red-bellied Woodpecker
C – Barred Owl
D – Northern Cardinal
E – Ruby-throated Hummingbird
F – Red-tailed Hawk
G – Eastern Bluebird
H – Great Blue Heron
I – Red-winged Blackbird
J – Wood Duck
K – Killdeer
L – Water's Edge
M – Forest Edge
N – Meadow
O – Wingspan/Feathers
P – Food/Beak/Foraging
Q – Camouflage/Eggs/Coloration
R – Powerline Birds