Last Friday, I had the opportunity to present my project (and how it benefits the work of the Pure Hope Foundation) to the Mt. Vernon Rotary Club!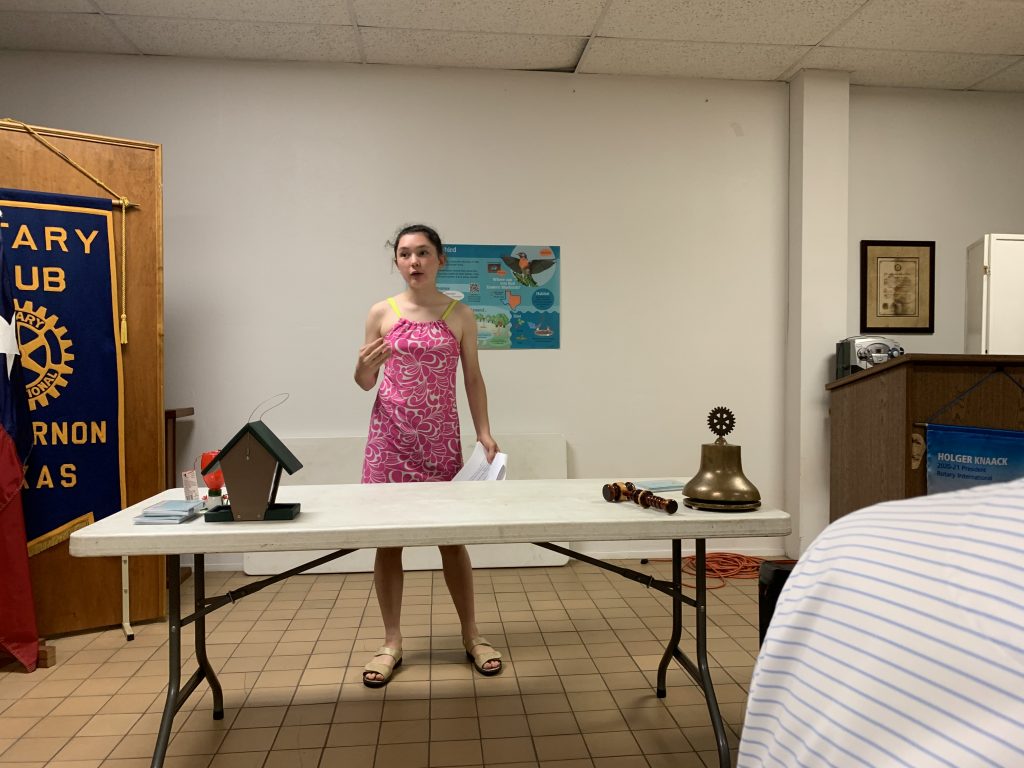 Rotary Club is an international civic organization that has a chapter in Mt. Vernon. It was an incredible opportunity to raise awareness of my project and the work of the Pure Hope Foundation, and I am very thankful for this experience.
As a special activity for my presentation, I created lottery tickets for different door prizes, such as the packs of notecards that I made a few weeks ago, as well as a hummingbird feeder.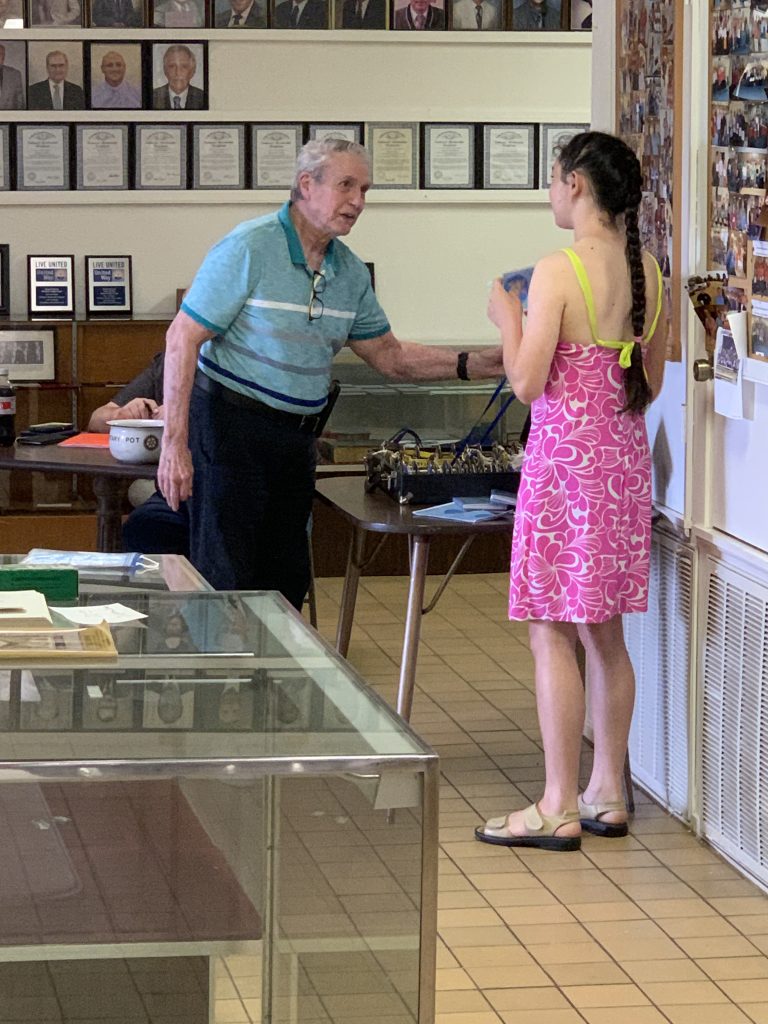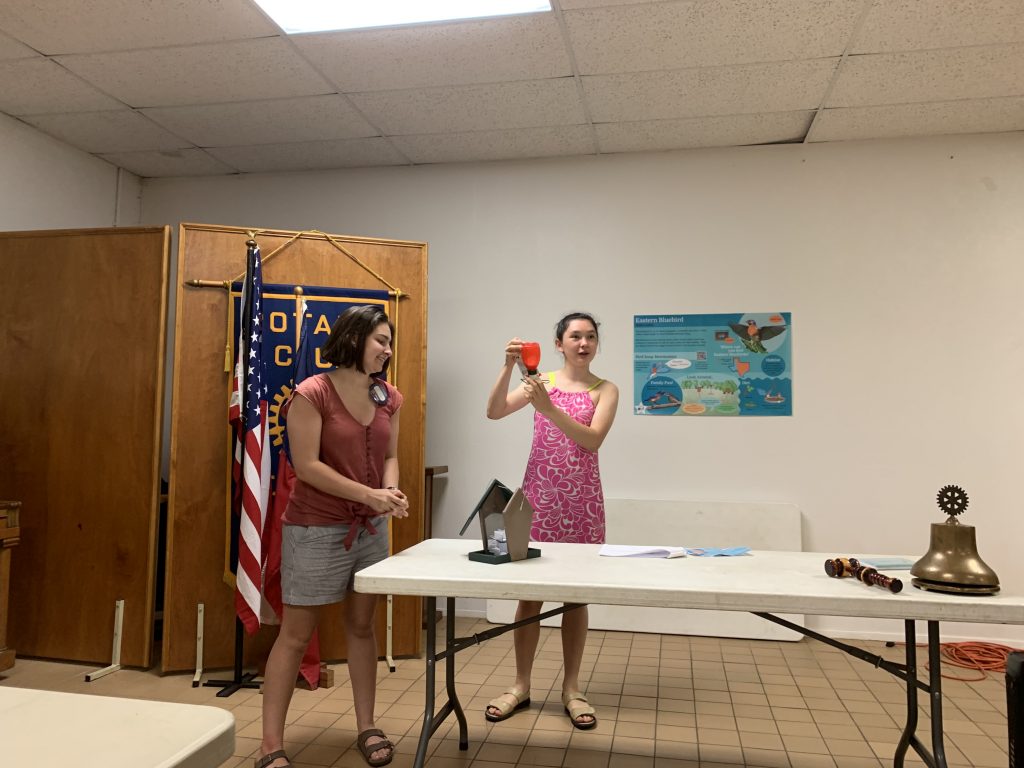 Finally, Ms. Gail Reed, the office manager of the Franklin County Historical Association gave me a check for $2,000 on behalf of the Jimmy St. Clair and Harris and Irene St. Clair Scholarship committee! This was an important grant contribution to my project, and I am thankful for their generous donation!