The past week has been a buzz out at Pure Hope Ranch. Now that I finally have the time to spend writing rather than outside digging holes and pouring concrete, allow me to explain what's been going on!
Tuesday (6/15/21):
After hard work out at the ranch placing flags to mark the positions of the trails and panels, I presented the locations to Mr. Lee, the Co-Founder of the Pure Hope Foundation, and Mr. Morris, the Executive Director. They approved each of the trails and the locations, which green-lit the next two steps in the project: mowing the trails and installing the panels, the former of which was completed later that day.
Wednesday (6/16/21):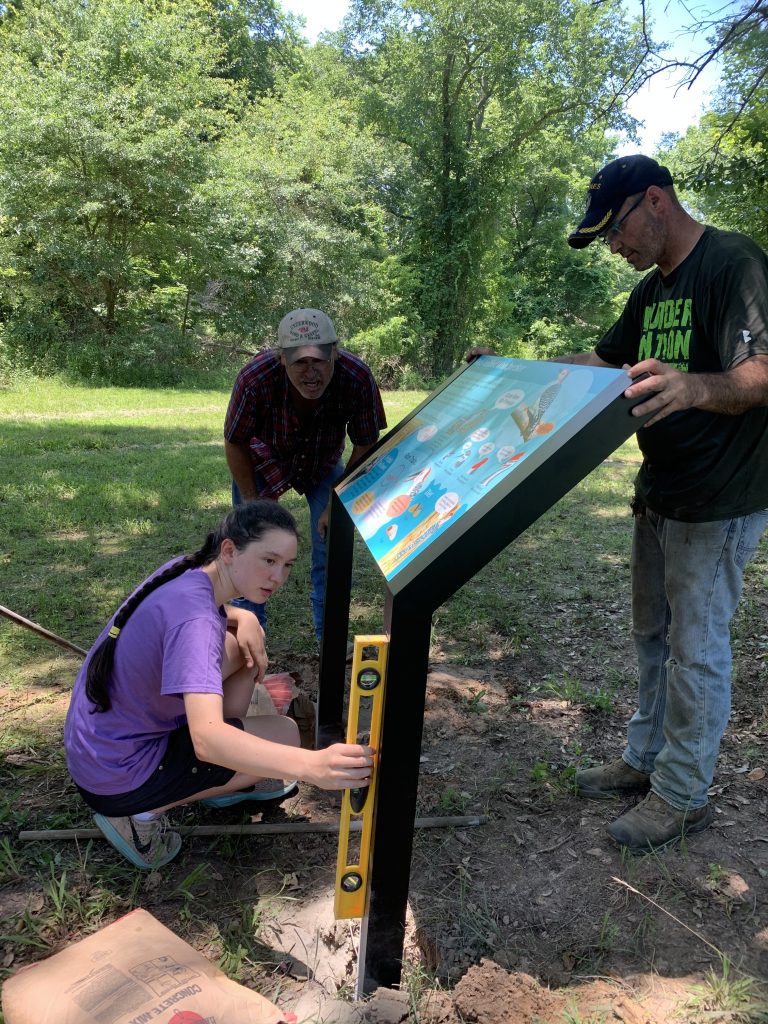 Wednesday was the first day that the panels were being put into the ground. The panels had arrived a few days after my presentation at Rotary, which allowed time to organize them and paint the backs of the panels with a sealant. Now that they were ready to be installed, Mr. Cooper and Mr. Troy helped to put them up by digging the holes with an auger on their tractor, screwing the panels onto their posts, and securing them in their holes with concrete. I also helped with carrying the panels, posts, and tools, as well as keeping the panels straight using a level. In the morning, we installed the Cardinal, Woodpecker, Hummingbird, and Bluebird panels, and in the evening, we installed the Barred Owl, Red-tailed Hawk, and Wood Duck panels.
Thursday (6/17/21):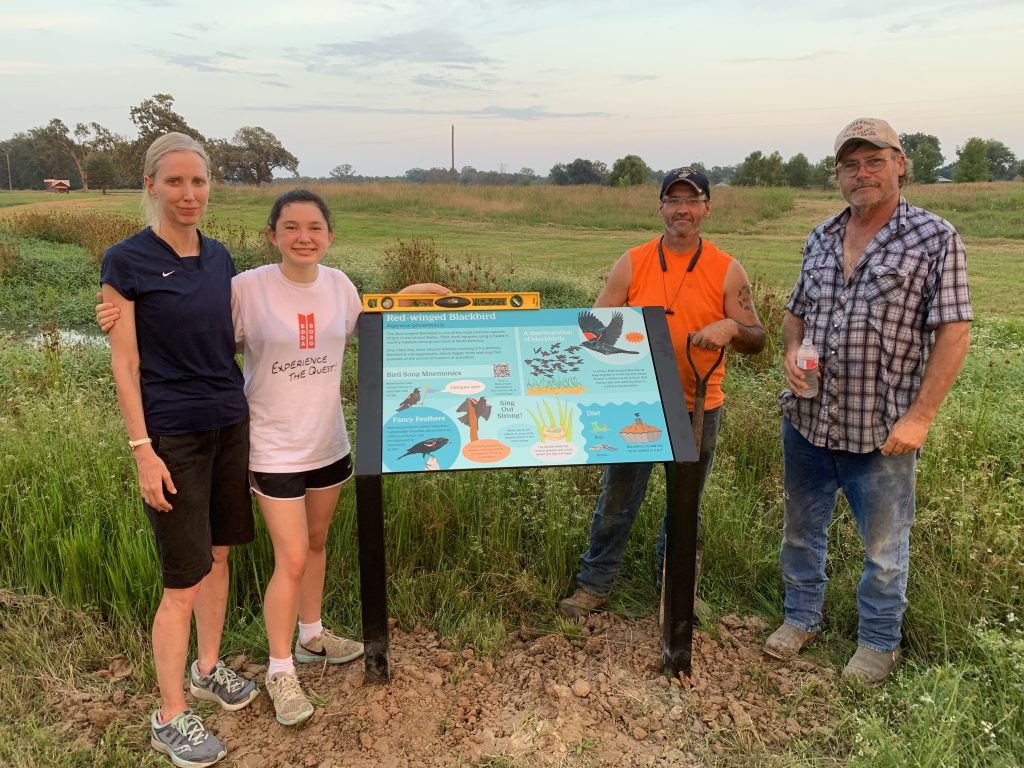 On Thursday, the final four panels (Great Blue Heron, Killdeer, Roadrunner, and Red-winged Blackbird) were installed with the help of Mr. Cooper and Mr. Troy. It was an incredible (albeit sweaty) feeling as we completed the final panel. I also talked with Mr. White, a landscaper, about the possibilities for a Hummingbird Garden, as well as Mr. Jordan, a sign specialist, about putting up the "Measure Your Wingspan" panel.
Now that the panels are in the ground, I have technically completed the requirements for my Girl Scout Gold Award! Although I am still not done with the project quite yet, I plan to submit my Gold Award now, so that during the Grand Opening sometime in October (the original date was during Labor Day Weekend, but booked schedules caused it to be postponed), I will be able to wear my badge as I cut the ribbon to my trails.