It's the fifth and final installment of the "Measure Your Wingspan" saga. The past few days has been dedicated solely to its installment, and today it was finally put into the ground!
Thursday (6/24/21)
On Thursday, we travelled back to the J&M sign shop, this time with the wingspan board (we were very careful to transport it safely!). There, Mr. Jordan and his family helped to create a backing for the panel and then attach each of the minis, letters, and the Wingspan board itself onto it. We left it at his office to dry, with the plan of picking it up tomorrow and assemble it at Pure Hope Ranch.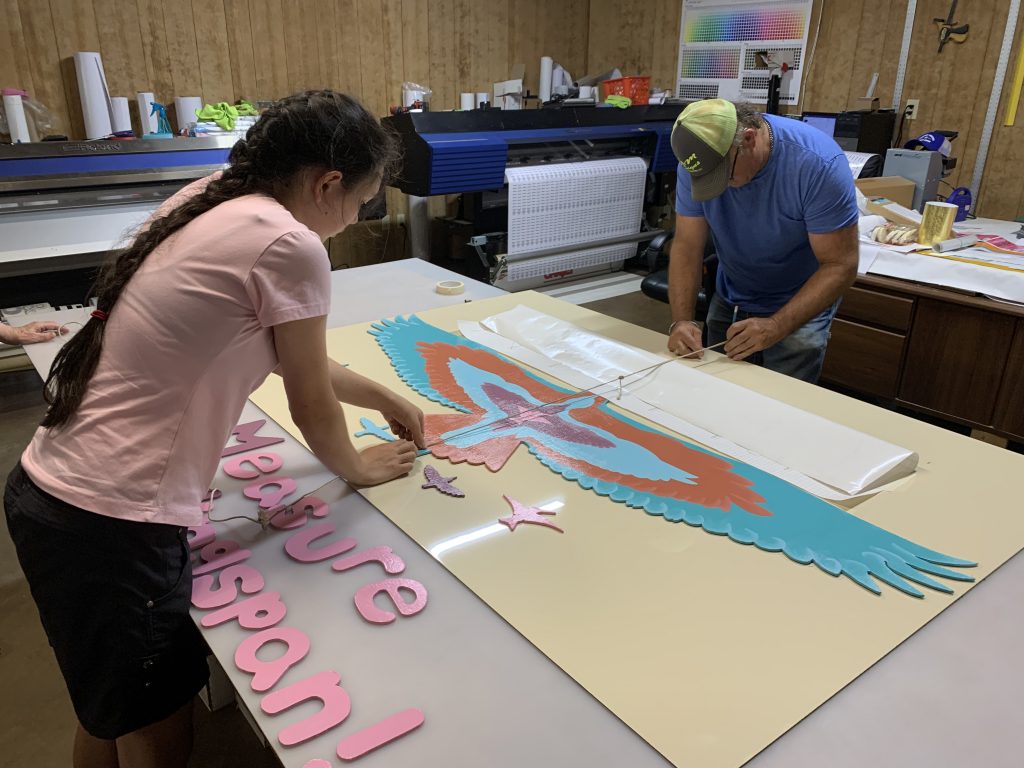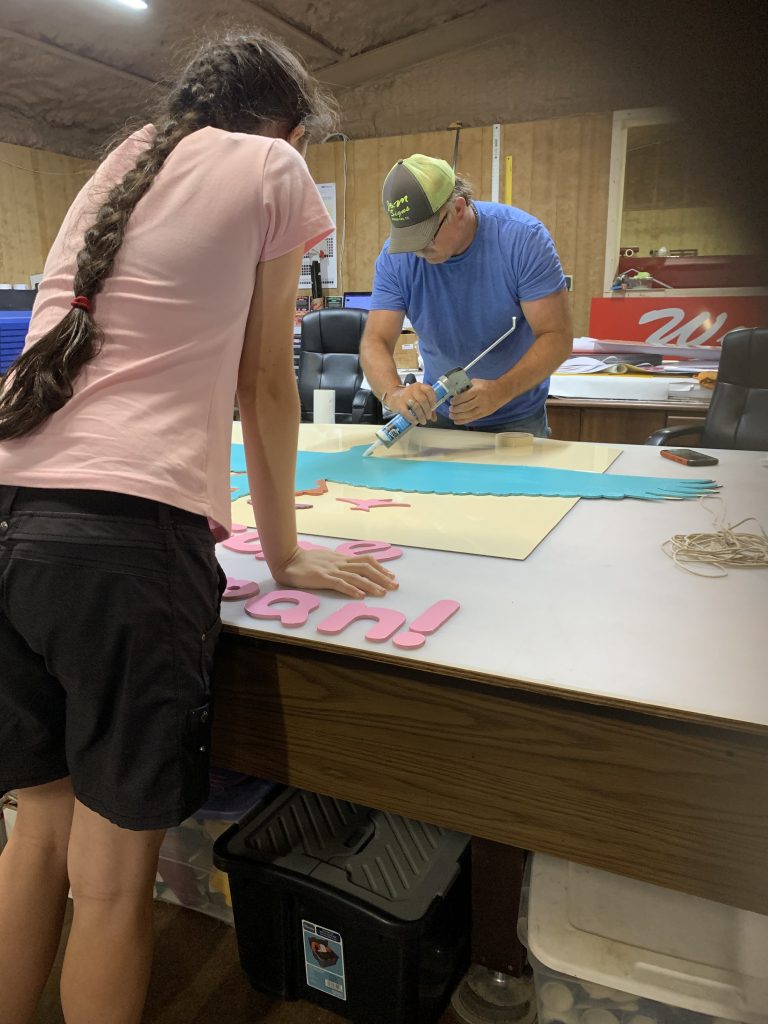 Friday (6/25/21)
In the morning, we drove back to J&M signs to load the finished product into the pickup truck to bring it home.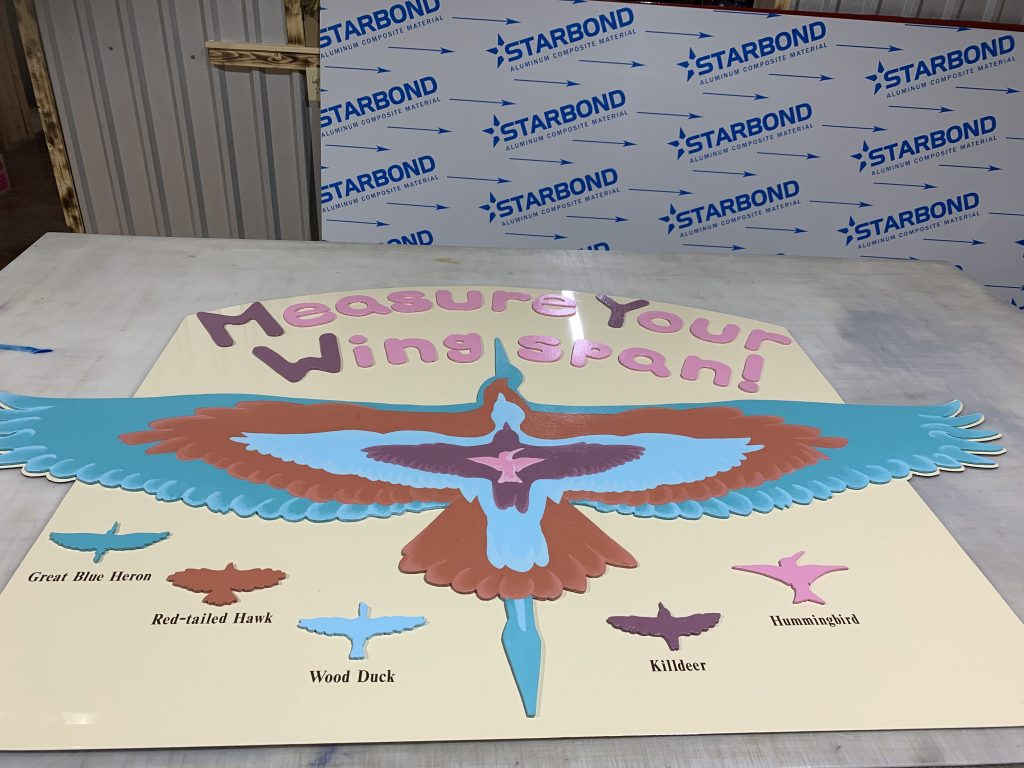 Although the original plan for Friday was to both assemble it, and install it onto the trails, we ended up deciding to put it into the ground on Saturday morning before we hit the road on our trip back to North Carolina. However, a lot of progress was still made today. To prevent the panel from getting wobbly, we created a wooden frame, then attached the posts and the panel onto it.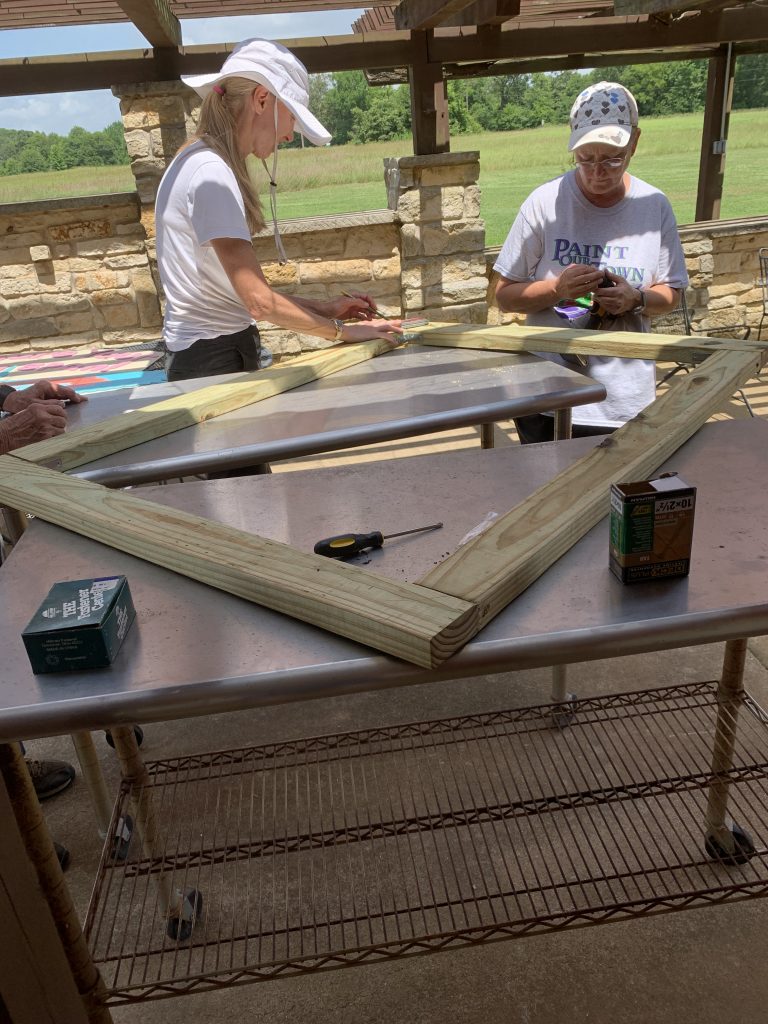 Saturday (6/26/21)
We woke up early this morning so that we could install the Wingspan board before we began driving home. Along with my mom and grandparents, Mr. Cooper and Mr. Troy also came to help with this final project. After we carried it over to it's location, they dug the holes, and we finally got it installed! In the end, it was even better than I had hoped. Needless to say, this was a huge success!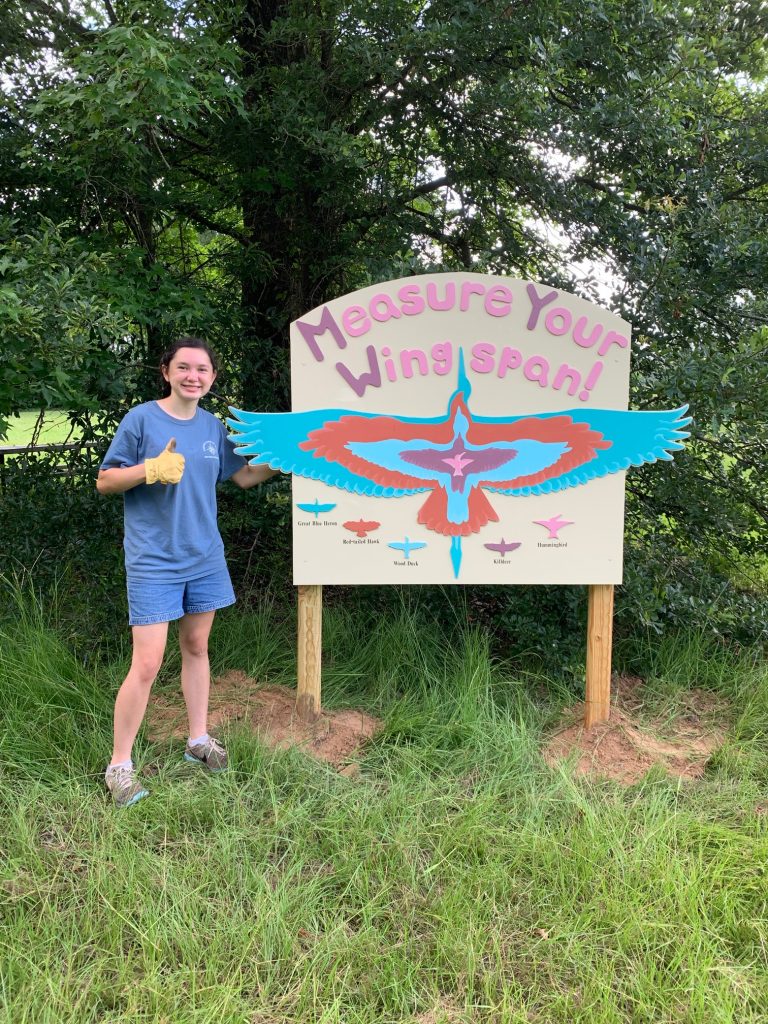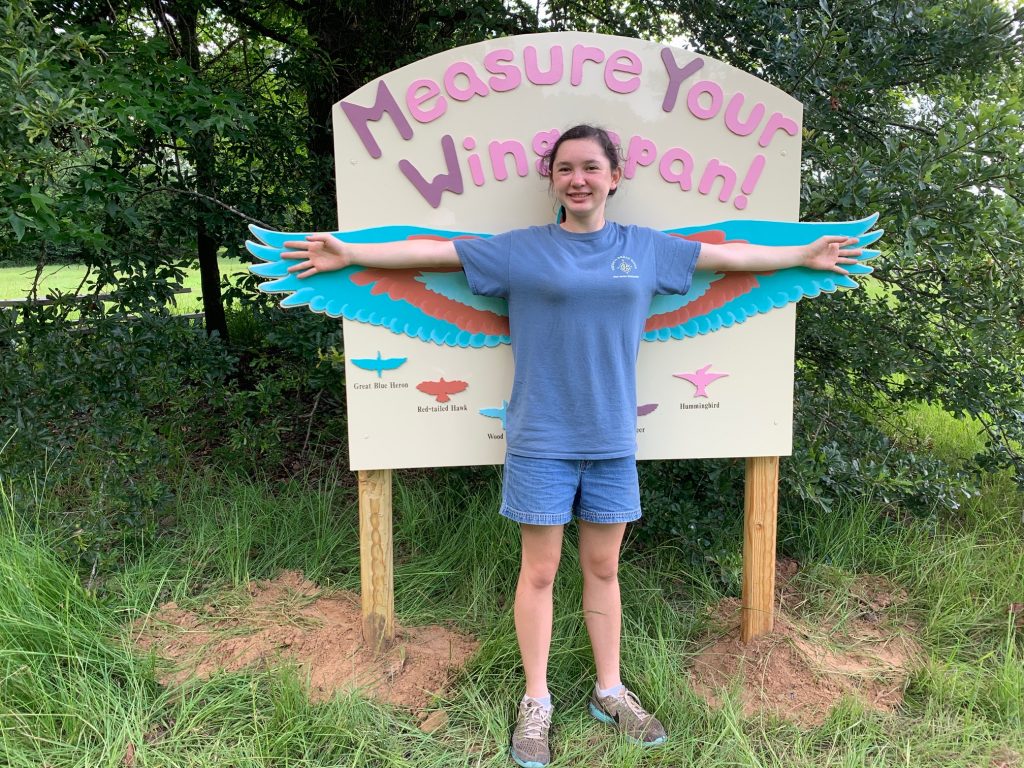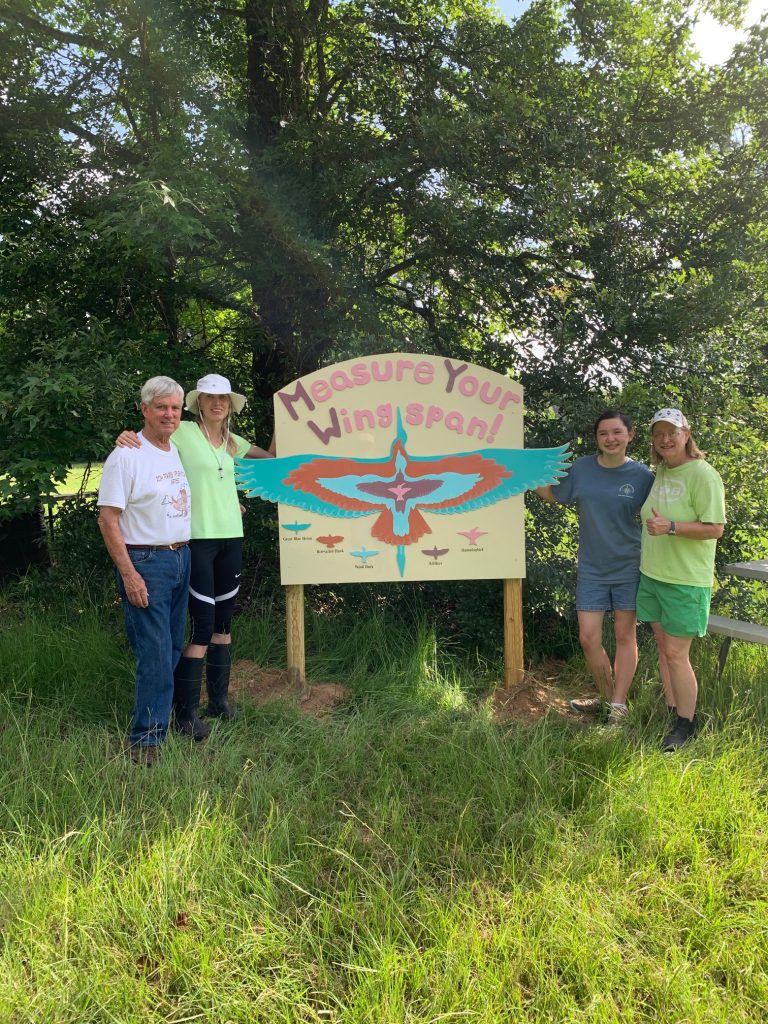 Now, we are on the road, headed back home. This trip was a lot of hard work, but it was also productive, and, most importantly, fun.