After a week's worth of work and a late night pulling everything together, I completed not only the Water's Edge Panel, but an additional trail map put together based on Google Earth and my own illustrations.
Water's Edge Panel:
Much like the Forest Edge Panel, the Water's Edge Panel is an introduction to both the trail and the habitat that it is in. It contains several original artworks of birds that can be seen on the trail and additional fun facts.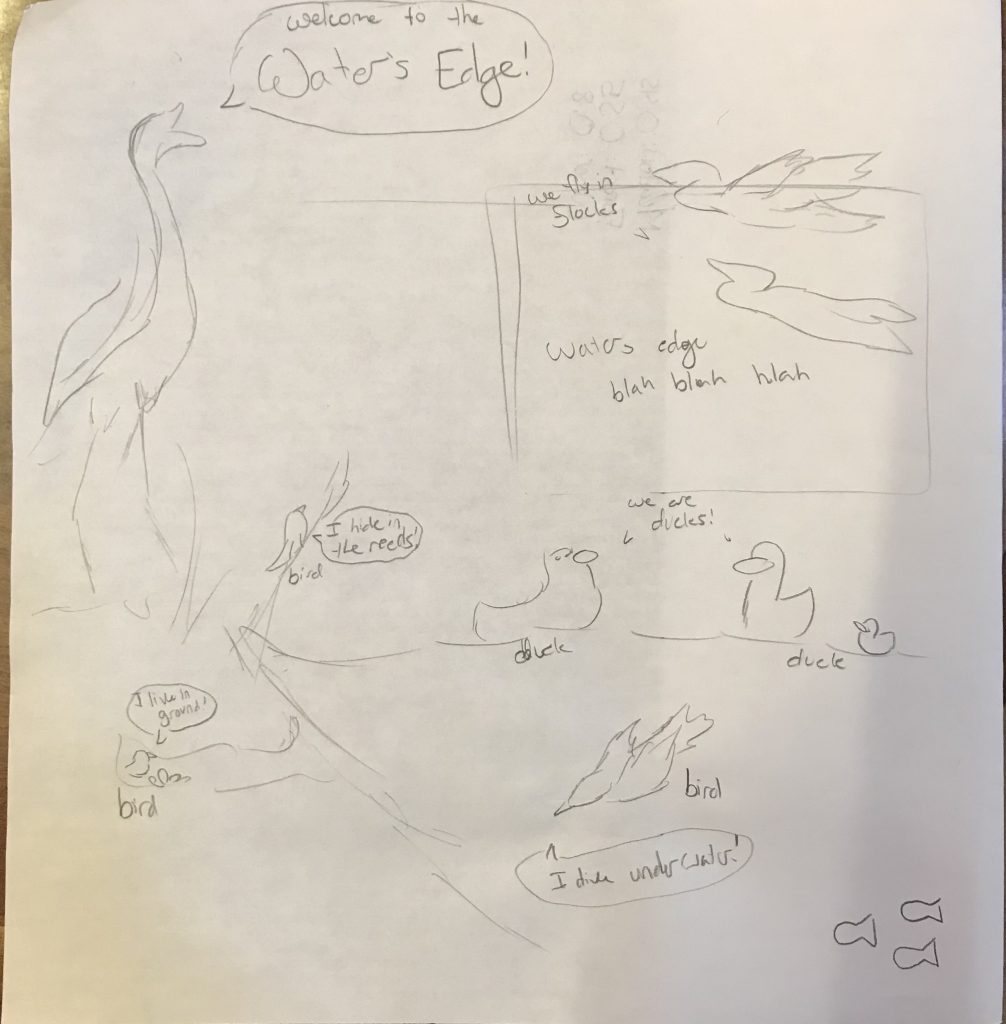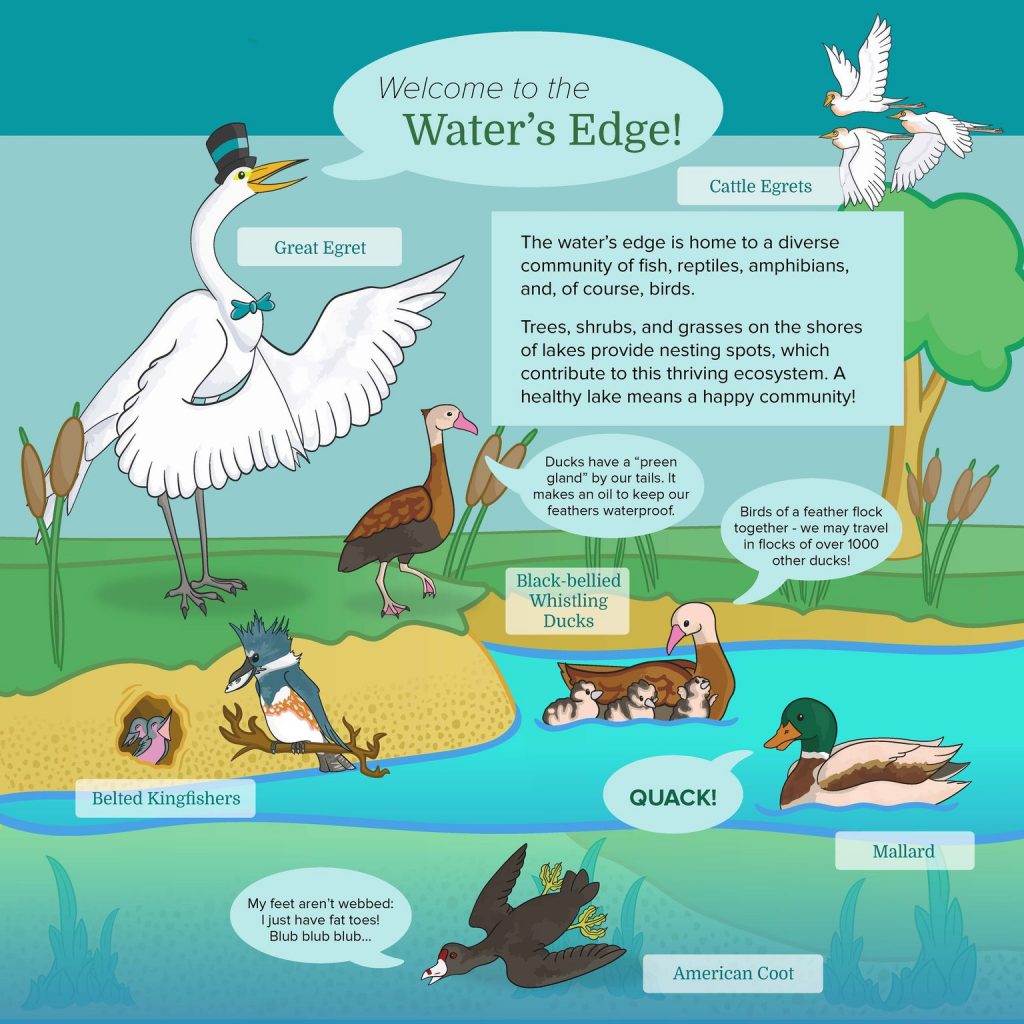 Meadow Panel:
Again, the Meadow Panel is a simple introduction to its trail. In this panel, I wanted to specifically focus on the Bluebird Nestboxes and its native cavity-nesting birds.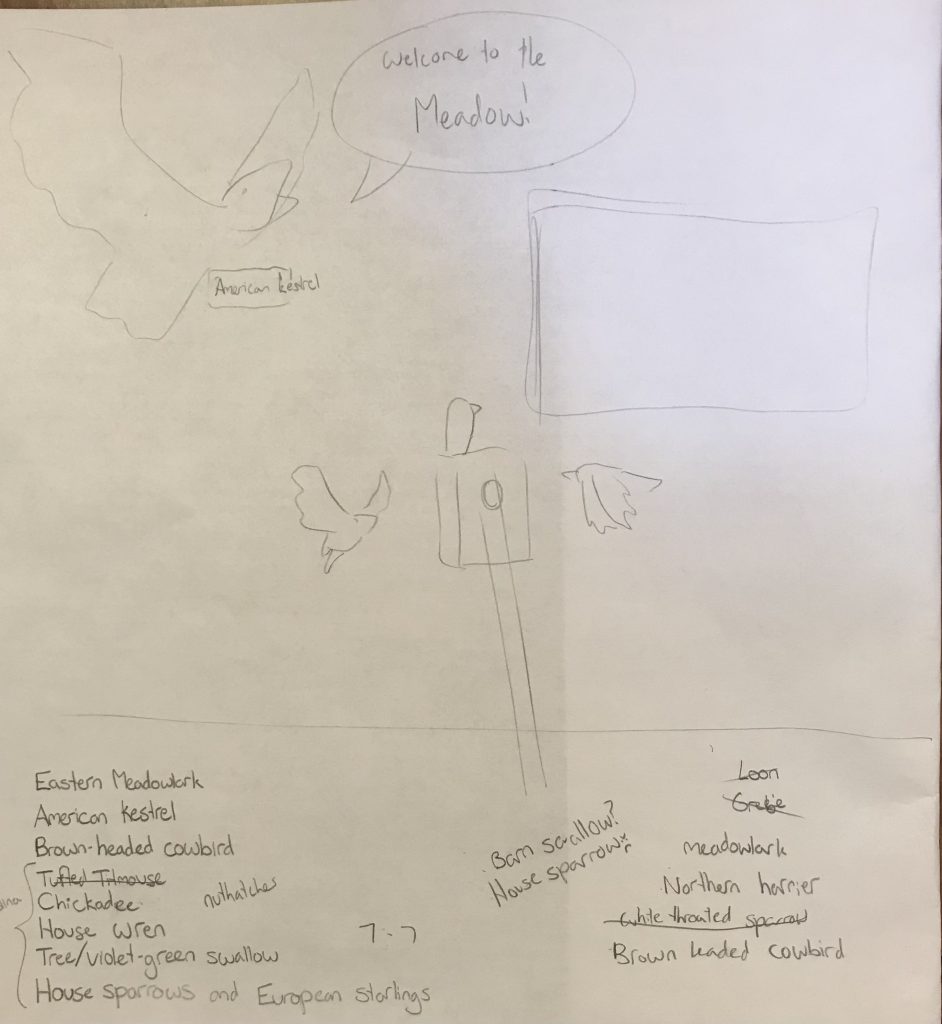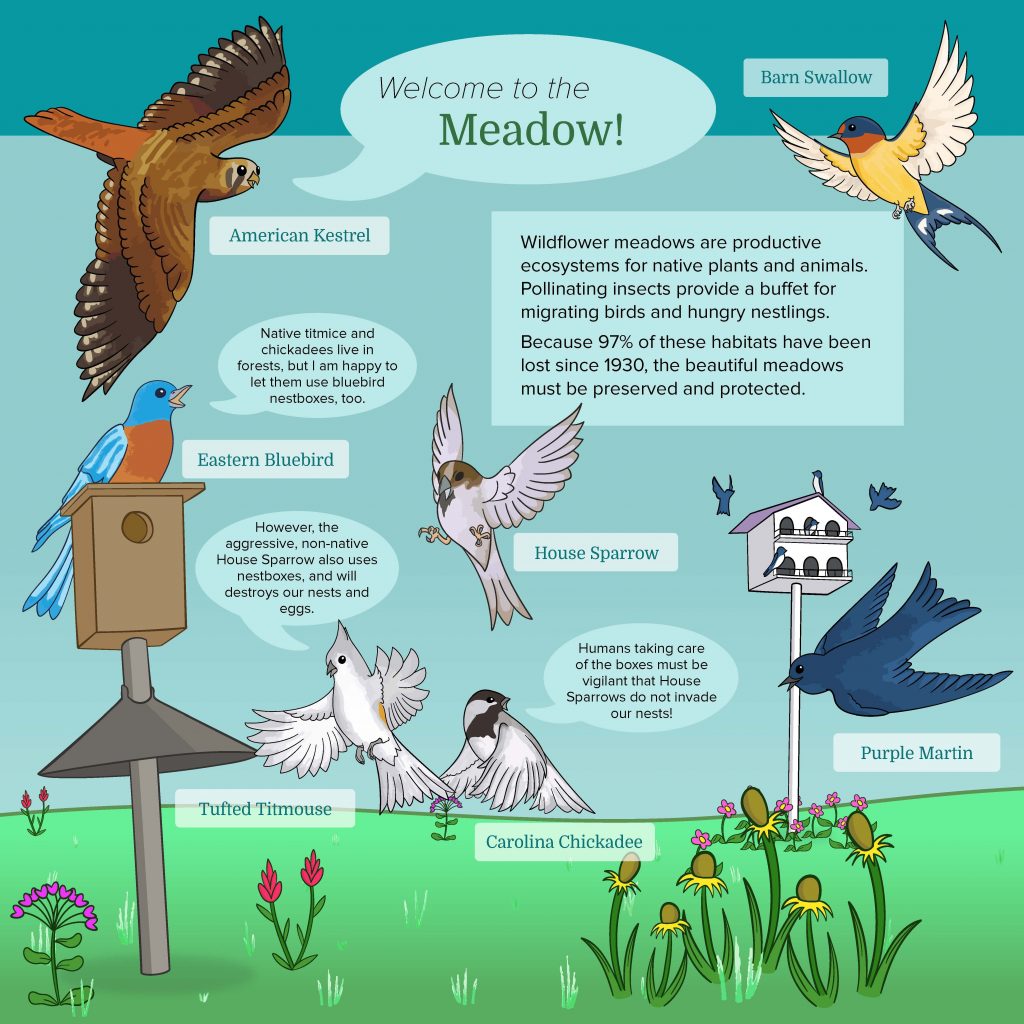 Trail Map:
My original map, which I used to detail my vision for the trails at Pure Hope Ranch, was basically a few sketched lines overlaid onto the map used for disc golfing, which, due to it being rather outdated, was already a bit inaccurate with the placements of map's landmarks. Plainly, it was pressing that a more pretty and precise portrayal be produced for the purposes of my project. (sorry, I had to!)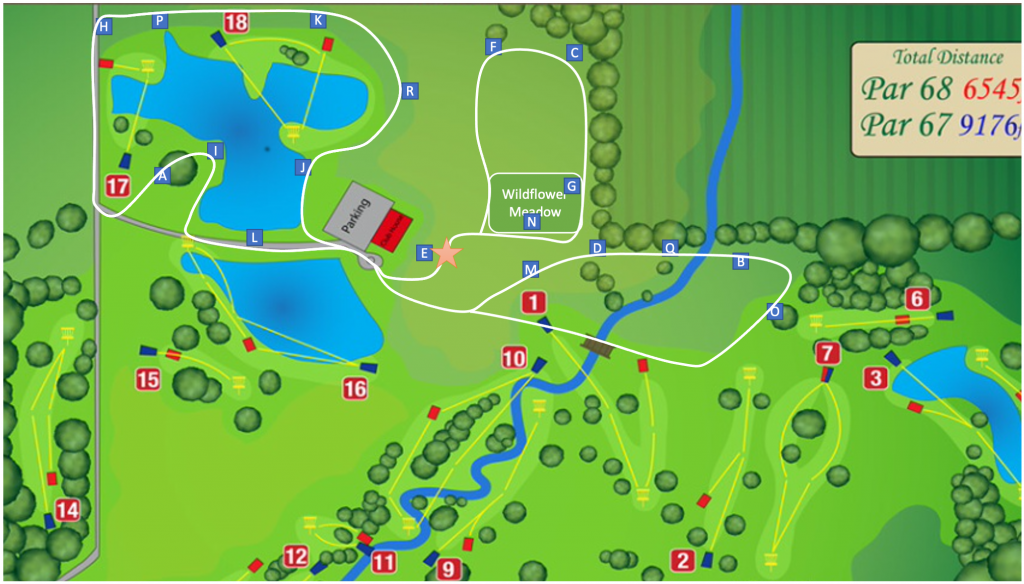 I actually started working on this map during the long car ride back from Texas earlier this summer, but it was only just now finished. Taking a look, I hope that you can see why it took so long!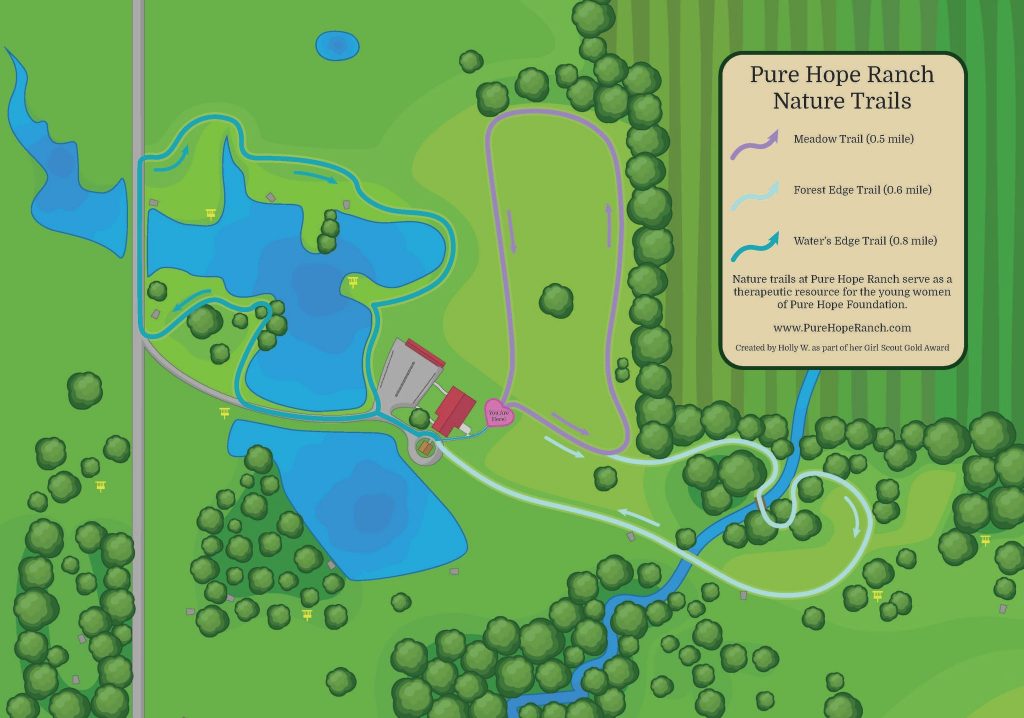 This map ended up being so good that we decided not to just stop with a simple laminated copy hung up in the Welcome Center Pergola (which, by the way, is a very exciting story – but that is a topic for another blog). Instead, we went all the way: this map was turning into another graphic panel!
However, this panel was going to be different – and bigger – than any of the others. Every good Welcome Center Pergola needs a place to sit down, and what would be a better for that than a table? That's right, This map is going to become 2′ x 6′ graphic table!